Services & Techniques
At Universal Chiropractic Health and Wellness, we take great pride in providing the highest level or chiropractic care to each and every patient. Below is a brief description of the the more common services offered in our Fishkill, New York office.

---
Comprehensive Chiropractic Spinal Health Care

At Universal Chiropractic, Dr Bushée provides advanced spinal correction, using "state of the art" chiropractic techniques, including classic "hands-on" spinal manipulation and/or the use of specialized instruments to accommodate the needs of patients of all ages. Choosing from both classic and modern spinal correction methods provides a safer, more comfortable and more effective Chiropractic experience for our patients. As a Doctor of Chiropractic, Dr. Mark Bushee has over two decades of experience in caring for his patients with a combination of classic and modern spinal adjustments, combined with physical therapy modalities, customized to each patients individual needs which are based on specific criteria gathered during a thorough patient exam.
---
Physiotherapy
To complement and enhance the healing effects of Dr. Bushee's Chiropractic Adjustment Treatment, here at Universal Chiropractic, your Carer Plan may also include one or more of following physiological therapeutic modalities:
Ultrasound

Interferential Therapy

/ Electrical Muscle Stimulation (EMS) / Transcutaneous Electrical Nerve Stimulation (TENS)
Cryotherapy
Thermal Therapy ( Moist Heat Therapy)
Work Hardening and Sports Rehabilitation & Conditioning Programs
---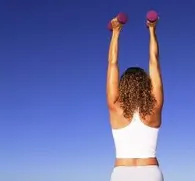 Rehabilitation, Corrective Exercises and Fitness Instruction
We provide and teach our patients a unique series "blueprint" exercises, chosen just for them, with the goals of stabilizing and correcting their own unique health issues. These exercises can be performed without the need for expensive gym memberships and in the comfort of your own home, with the goal of improving the effectiveness of your spinal adjustments and reducing pain up to 30-40% more than with Chiropractic Care alone. In addition to spinal misalignment, muscles and connective tissues can be out of balance or strained by improper flexibility, strength and under or over use. Specific exercises and stretches can help your body stay in balance, leading to a more Pain-Free, Active and Healthy Lifestyle.
---
Healthy Lifestyle Advice
We often find it helpful to "coach" our patients on certain activities they should avoid or do differently to avoid aggravating their particular health challenge. Our goal is to help every patient achieve a Pain-Free, Active and healthy Lifestyle, full of those activities they enjoy most. We recognize that each patient is a unique and whole person, in need of varying levels of care and guidance. Helping our patients reach their health goals is a collaborative effort, shared between our professionals and our patients.
Nutritional Counseling
As part of every patients Chiropractic Care Plan, we offer a complimentary evaluation and specific recommendations, regarding nutritional supplementation and healthy food choices , to enhance our patients long-term health goals. Do you know which supplements and vitamins are good for you? Dr. Bushée can provide a structured nutritional program based on your individual needs and he will recommend only the finest quality, scientifically proven formulas from the worlds leading manufacturers.
---

Health & Wellness Talks and Screenings
Wellness Talks and Screenings can include topics and assessments related workplace ergonomics and injuries, posture and spinal health, weight and body composition, flexibility and fitness, healthy eating and nutritional supplementation... all of which can reveal important health information and unlock the potential for improved health and well-being both at home and in the work place. We provide Wellness Talks at area community centers, health fairs and places of employment, along with offering in-office Health & Wellness Screenings. Contact our office today to arrange a Wellness Talk at your event or workplace and/or a Wellness Screening at our office (845) 896-3817.